The first of our product reviews are in:
Thank you to everyone on the product review team. I could not have asked a better group of women to test these products, their reviews are fantastic!!
Our reviewers tried
L'Oreal Voluminous
L'Oreal Step 2 Double Extend with Serum.
Fresh Firebird and Supernova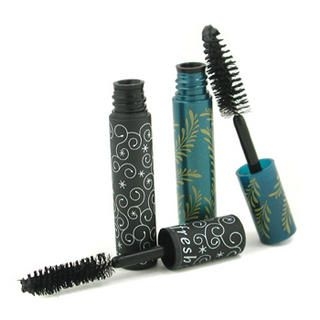 Here we go...
"I can personally testify, if you want no clumping, defined lashes at an excellent price
L'Oreal Voluminous
is the way to go. The lash boosting serum along with the
Double Extend Mascara
ensures a long lasting finish, thicker lashes an almost sooty but defined look.
If you want to something a little more defined and intense,at a higher price,
Fresh Mascaras
will give your lashes a sheen that no other mascara on the market can duplicate. The
Supernova
effect is amazing on my lashes ."
FashionMom
ATL,GA
"The
Fresh Magic wands ( Firebird and Supernova Mascaras
). It made my eyes pop, it's very black. A soft, feathery look. I think it makes my lashes full but not clumpy and not smudgy. I would purchase this in the future."
AM- Hagerstown,MD
" L'Oreal Voluminous Mascara
...my lashes were thickened nicely no clumping, washed off well ..no burning or irritation. I would try it again."
SH- Toronto,CA

"The L'Oreal Voluminous mascara was brilliant and I actually took the time to curl my lashes. Today, my lashes still have shape and there was no "running" of the liner or mascara even though we were partially exposed to the elements."
SSM- Seattle WA

STEP 2 by L'Oreal..Double Extend with Lash Boosting Serum
"My eyelashes looked extended, thicker and almost like false eyelashes!!
Love it..and will definitely continue to purchase!"
NV- Miami,FL

"I used the Fresh Supernova Mascara and was nervous at first – as much as I love what mascara does to my eyelashes, I always end up with clumps or red, irritated eyes by the end of the day. However, I am happy to report that Fresh mascara went on smoothly, even though I needed to add at least two coats to get the full benefit. There was no burning, no irritation and it was easy to remove when washing my face. I love it! I think Fresh has a new fan of their products because now I am eager to more of their products."
AL- Washington,DC

"Wore the L'Oreal Voluminous mascara to graduation and it didn't irritate, clump, or run. I actually like it, especially because I know now that I can again wear eye makeup if I want to!"
RMW- Minneapolis,MN
L'ORÉAL Double Extend with Lash Boosting Serum (590 Black)Review:
This mascara touts itself as giving the appearance of longer (up to 80%), thicker, fuller lashes day after day. Does it live up to the hype? Well, I can't say that I could measure the difference as being 80% but my lashes did look longer and thicker after applying the Nourishing Basecoat and Lenthening Mascara Topcoat. Of course, that is two coats, but who's counting. Right?
When used together as directed, the basecoat goes on as a thick white coat. It is supposed to contain a pro-keratine complex of fortifying amino acids and other stuff that boosts your lash condition. I didn't notice much about my lash condition, but that might come with continued use. What the basecoat did do is to provide a nice, non-clumpy surface for the black topcoat to adhere to.
The main test for me with any mascara is "does it last?". The answer to that is, YES. I tested this product for all-day wear and found no need to reapply. I also tested it out in the shower to see what would happen during a particularly rainy or humid day, a day at the beach or pool - or even a few tears. Because, let's face it, no one wants to walk around looking like a late-70s horror movie victim with raccoon eyes. I was pleased to see that what did come off came off in flakes, not smudges. I, for one, would rather deal with a little flaking than to find out that I've been walking around looking like a deranged raccoon lady.
So, if you're looking for a moderately-priced mascara that will apply beautifully without clumping, extend your lashes, and hold up to all-day use without smudging - this is a great choice for you.
SK- Chagrin Falls, OH
We would love to have your feedback and input on our reviews and future tests.
Please let us know if you have a favorite product that we should try.
Thank you!