The people of South America and the Caribbean know a thing or two about rum. Every country has some sort of national pride regading their rum. All of them are excellent!
Here are 7 mixes with Rum that are sure to please.
The most famous is always a punch. I remember as a child seeing the large punch bowls with the glasses hanging on the sides either at parties hosted by my parents or their friends.
Demerara Rum Punch
3 Parts Rum
1 part Lime Juice
2 parts Simple Syrup
1 part orange juice
1 part pineapple juice or grated pineapple
2 bottles ginger ale.
2 parts water
Watermelon juice always gives a special kick to a rum punch.
you must, must have a dash of Angostura.
Mix all of the ingredients together
Add Ginger Ale just before serving.
Add Ice( large piece) before serving.
Big Bamboo
2 ounces rum
1/4 ounce Lime Juice
1/4 Ounce Grenadine
1/4 ounce Triple Sec
1 ounce orange juice
Shake and pack a tall glass with powdered ice and pour the mixture in the glass. Garnish with mint.
Angostura Scorpion
2 tablespoons simple syrup
2 tablespoons lime juice
dash of Angostura
3 tablespoons rum
ice
Shake all the ingredients together and our into a chilled cocktail glass.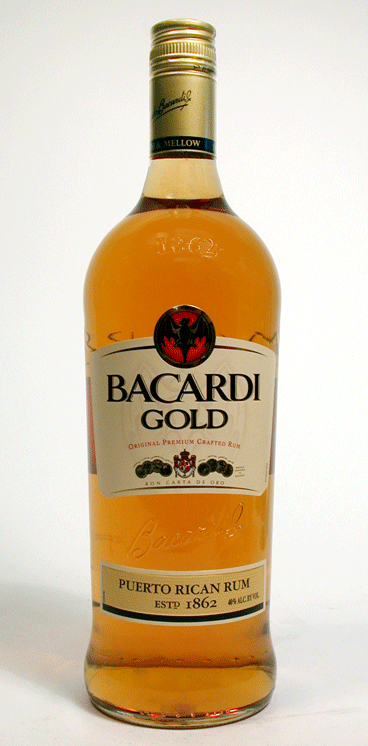 Cuba Libre
( not just Rum and coke!)
12 Ounces dark Puerto Rican rum
1 acid lime cut into six segments
18 ounces cola
Pour two ounces of rum into each glass.
Squeeze some of the lime juice from each segment into each glass then drop in the segment.
Add ice and fill the glass with cola, stir and serve.
Good Hope
1 egg
1 teaspoon sugar
few drops of vanilla essence
ice
3 tablespoons rum
5 tablespoons ice cold milk
grated nutmeg
Blend all of the ingredients except the milk and nutmeg .
Pour into a tall chilled glass, top up with the milk and sprinkle with nutmeg.
Rum Collins
2 tablespoons lime juice
1 teaspoon sugar
3 tablespoons rum
3-4 ice cubes
soda water
2 slices lime
1 maraschino cherry
Mix the Lime juice with the sugar until dissolved. Add the rum,pour on the ice cubes in the frosted glass. Top with soda water and decorate with cherry and lime slices.
Happy Friday! Have a great weekend!
Update on December 5th- Please find additional recipes from the Wall Street Journal. Seems we all had the same thing in mind!!
American Classic
Fish House Punch
Adapted from "The Gentleman's Companion," by Charles H. Baker
1 750 ml bottle of dark
Jamaican rum
12 ounces of cognac
2 ounces of peach brandy
3½ cups of water
1½ cups of fresh lemon juice
Stir ingredients in a bowl. Add a large block of ice and garnish with lemon wheels.
Hawaiian Flashback
Gold Coast Punch
From Julie Reiner of New York's Lani Kai
1 750 ml bottle of Appleton Reserve Rum
9½ ounces pineapple juice
9½ ounces lime juice
1¼ ounce simple syrup
1¼ ounce allspice syrup (add 4 ounces ground allspice to 1 liter simple syrup)
5 ounces Champagne
Stir everything (except Champagne) over ice in a pitcher then strain into a bowl with a large block of ice. Top with Champagne and garnish with lime wheels.
Cool Runnings
Boston Tea Party
From Jim Meehan of New York's PDT
1 750 ml bottle Banks 5 Island Rum
18 ounces
Sencha Green Tea
1 375ml bottle Noilly Prat Dry Vermouth
6 ounces St. Germain Liqueur
½ ounce Bitterman's Boston Bittahs
Combine all ingredients and chill in a refrigerator. Serve in a bowl with a large block of ice. Garnish each serving with grated nutmeg.
Holiday Spice
The Road More Traveled
From Greg Seider of New York's Summit Bar
1 750 ml bottle of bourbon
25 ounces apple cider
16.5 ounces cinnamon agave (bring 10 ounces of water and 10 of agave to a boil with 1½ tablespoons of grated cinnamon. Let sit.)
8½ ounces lemon juice
8 dashes orange bitters
8 ounces ginger beer
Stir all ingredients (except ginger beer) in a bowl. Add a large block of ice. Top with ginger beer and garnish with grated nutmeg
4 tips for a successful punch-up
1. The Block of Ice
It's simple. Find a large plastic container (that's smaller than the bowl you will be using—a quart should do), fill it with water and freeze overnight. For a festive touch, add in whatever you plan to garnish the drink with before freezing.
2. The Bowl
A great punch in a plastic bowl is just wrong. Crate & Barrel makes a fine 10-piece set for $40, but your best bet is to hit vintage stores or eBay. It's also worth searching for ceramic Tom and Jerry bowls.
3. The Double Bowl Technique
Forgot to prepare a block of ice? Partially fill a larger bowl with cubes and place the punch bowl on top. You may need to add water to the punch as many recipes require some dilution.
4. The Placard
No one wants mystery punch. So take the mystery out of it: Label it with the name, ingredients and some historical information if it's a classic punch. At the very least it will help start conversations, which is why you've invited all of these people over, right?