Influence of Editors and Stylists to the Blogs.
Tomorrow's New York Times Fashion section features the article above about the rise of magazine editors as style icons.
I have been a fan of Carine Roitfeld for years, she was muse to one of my favorite designers Tom Ford when he was at Gucci. She has been interviewed many times for other magazines and everyone wants to know her secrets. She is French so that alone gives you an idea about that certain something she has. She is my #1 fashion icon of editors. The internet has really opened up a wonderful new world for all of us.
See my list below, who is your favorite?
Carine Roitfeld
Giovanna Battaglia is a chameleon, her style is her own and no one else looks like her. She has a unique beautiful face and fantastic style. She loves prints, she is in a class of her own.
Anna Della Russo is a icon,icon,icon enough said. Love her hats, and she will go to great lengths to make sure that she is perfect. I also like that she makes exercise a serious part of her life, no slacking here this girl is serious.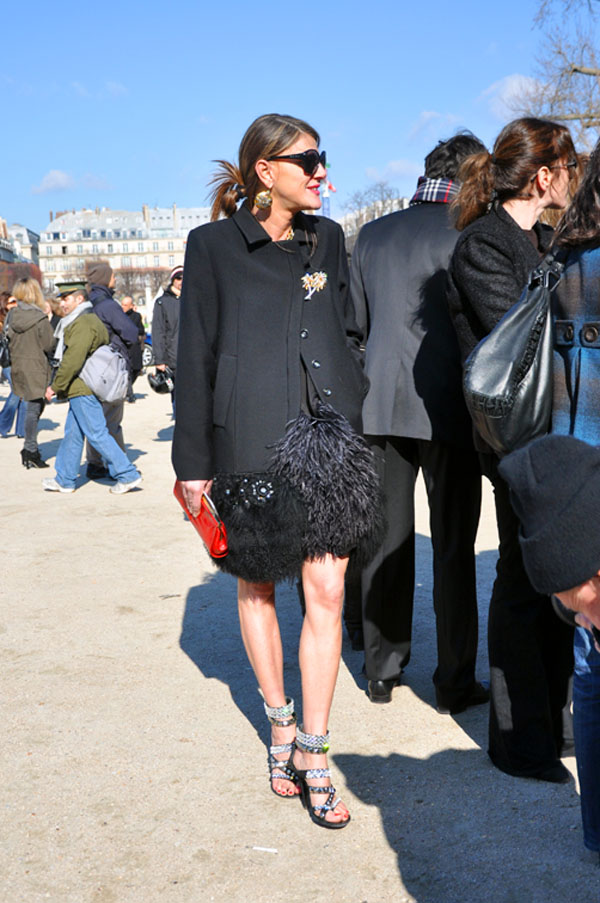 Sarah Rutson - Fashion Director Lane Crawford. -Clean, simple but with a twist. And I love her because she dares to wear flats during Fashion Week!
Shala Monroque- Art Dealer - The breakout of 2010. Prada ambassador.
Taylor Tomasi -Hill- Style Director Teen Vogue- Loves her American labels but wears them with a quirky twist.
These are a few of mine, how about yours?
Pics from Vogue.com,Essence.com,sartorialist.com,