We always talk about how much work AND fun girls are to dress. Boys always the get the same treatment, boring to dress, right?
Well here are a few great places to shop for our boys along with some of the best key items for fall. I wanted to ensure that the picks were not the same old stuff but some awesome updates for our boys.
My favorite right now is Tadashop.com.
You will find many labels under one umbrella including J Crew,Mini Boden plus great footwear from Adidas, Camo Lunch gear pack from Fleurville.
One extra goodie, there is a just the sales tab that pulls all sale items together for easy shopping. Labels to note Tea( great hooded flannel shirt), Sweet William and Polarn O Pyret.
http://www.tadashop.com/
Land's End- love the flannel lined plants and boys corduroy cargo pants. Love the Sherpa lined hoodie.
http://www.landsend.com/ix/boys-clothing/index.html?seq=1&visible=1&tab=3
Gap.com- Toggle Coat and Wool grunt jacket.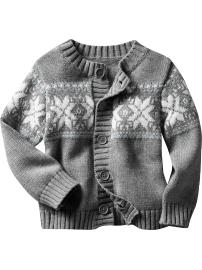 http://www.gap.com/browse/subDivision.do?cid=6172&mlink=6170,2315498,3&clink=2315498
Mini Boden- One of my best finds the last two years. Love the lined skate pants(camo) and the rib waist cargos!
http://www.bodenusa.com/en-US/Boys-Trousers-Jeans.html
Polarn O Pyret- Eco friendly line. Great colorful basics.
Love the Eco Nod, excellent! - the recycled windfleece jacket.
http://www.polarnopyretusa.com/
http://www.polarnopyretusa.com/kids_2-6_boys_outerwear.html
The great stand by- Osh Kosh The best line for years, they push the trend envelope and have earned a loyal following for decades.
http://www.oshkoshbgosh.com/
Also try their less expensive sibling Carters.
http://www.carters.com/carters/carters-toddler-boy-new-arrivals,default,sc.html
Euro Twist
Forest and Zoe- labels like Catamini and Oilily
http://www.forestandzoe.com/
http://www.forestandzoe.com/items/catimini/me-urban-hoodie-jacket-and-vest.htm
Love the catimini label urban hoodie and jacket, now your boy will be fashionable!
http://www.forestandzoe.com/items/catimini/me-urban-navy-tee.htm
now that is a graphic tee!!
Gymboree
http://www.gymboree.com/
The cutest clothing for baby boys!! I love this store. They do an excellent job with boys and girls, always on trend but always child appropriate. Their sales are phenomenal!
http://www.gymboree.com/
Happy Shopping Moms!